Roy Miller & Wife Rakiya Miller Provide Free Food
Roy Miller endwise Rakiya Miller are teaming up to give free food to the community of Jacksonville, FL.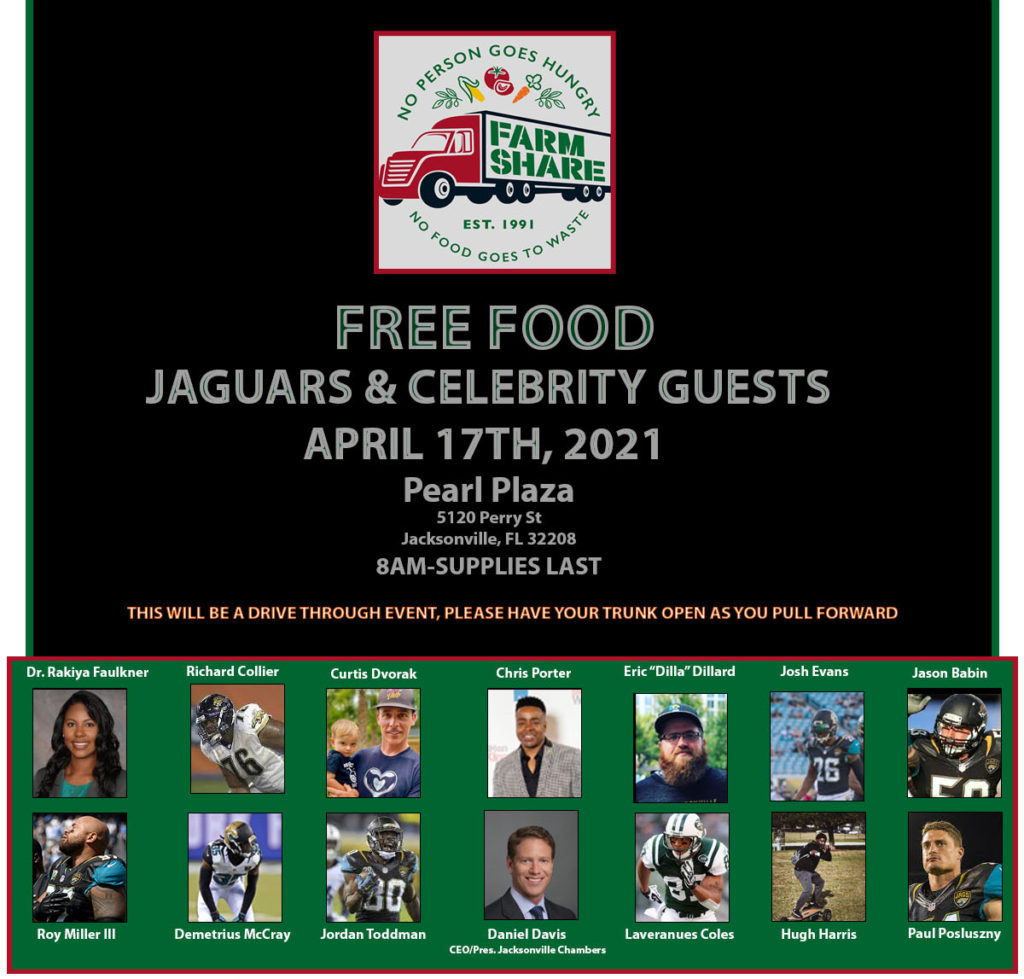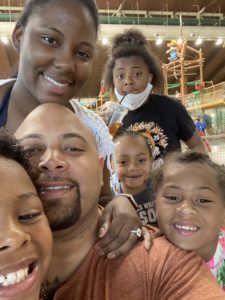 Roy Miller & Wife Rakiya Miller Provide Free Food
Roy Miller, wife Dr. Rakiya Miller have invited celebrity friends and guests to a free food giveaway for families in need in Jacksonville area. Jacksonville is one of the largest cities in the United States (land wise) and hosts several military bases. With so many residents struggling to make ends meet, organizers moved swiftly to set up a food drive. Roy has been volunteering with Farm Share in Jacksonville, for about 3 years and has become inspired by the work of Ms. Emma Holt and staff at Farm Share.
Roy Miller & Wife Rakiya Miller hope to provide free food and hope with several former NFL players and politicians from the area. The community has teamed up to distribute food to those in need this Saturday and it is a beautiful thing. If you know someone who is in need please share.
Notable Guests:
Jason Babin
Jordan Toddman
Demetrius McCray
Curtis Dvorak
Chris Porter
Daniel Davis
Richard Collier
Laveranues Coles
Paul Posluszny
Hugh Harris
Josh Evans
Farm Share Distributes Food at No Charge
Farm Share was established in 1991 as a means to eliminate food waste. Since its inception, we have grown to accommodate a growing hunger. Many large groups collect food donations from the public and charge a per-pound "shared maintenance fee" to your local church, soup kitchen, etc. for this food. These fees add up to hundreds of thousands of dollars per year. If the agency cannot afford the shared maintenance fees, they do not get the food. Smaller grass-root agencies that cannot afford the shared maintenance fees get left out in the cold. Farm Share gives food to our recipient agencies without fees of any kind.
Roy Miller and Wife Rakiya hope to provide over 600 families food for an entire week.