The 7th Annual Camp and Combine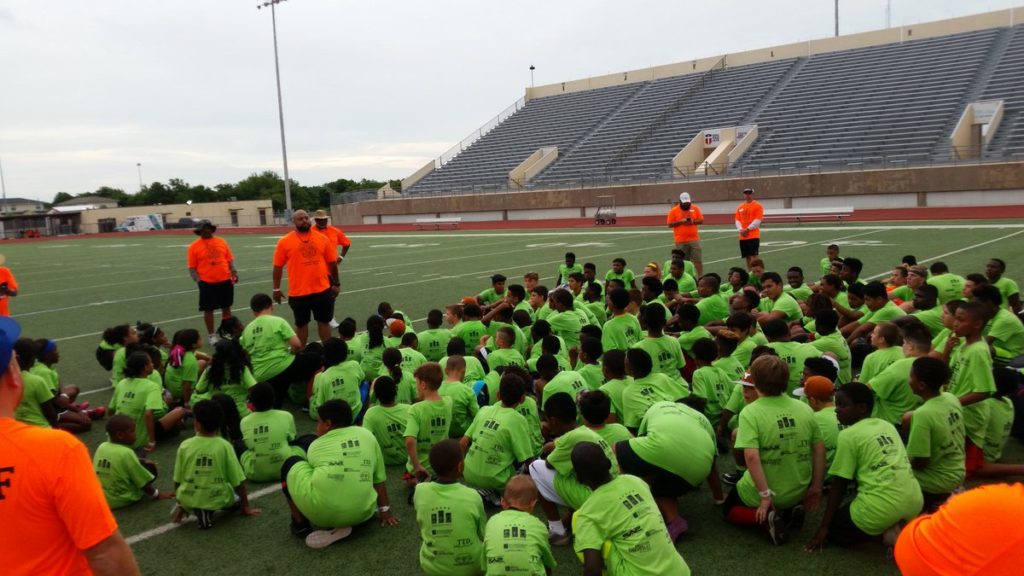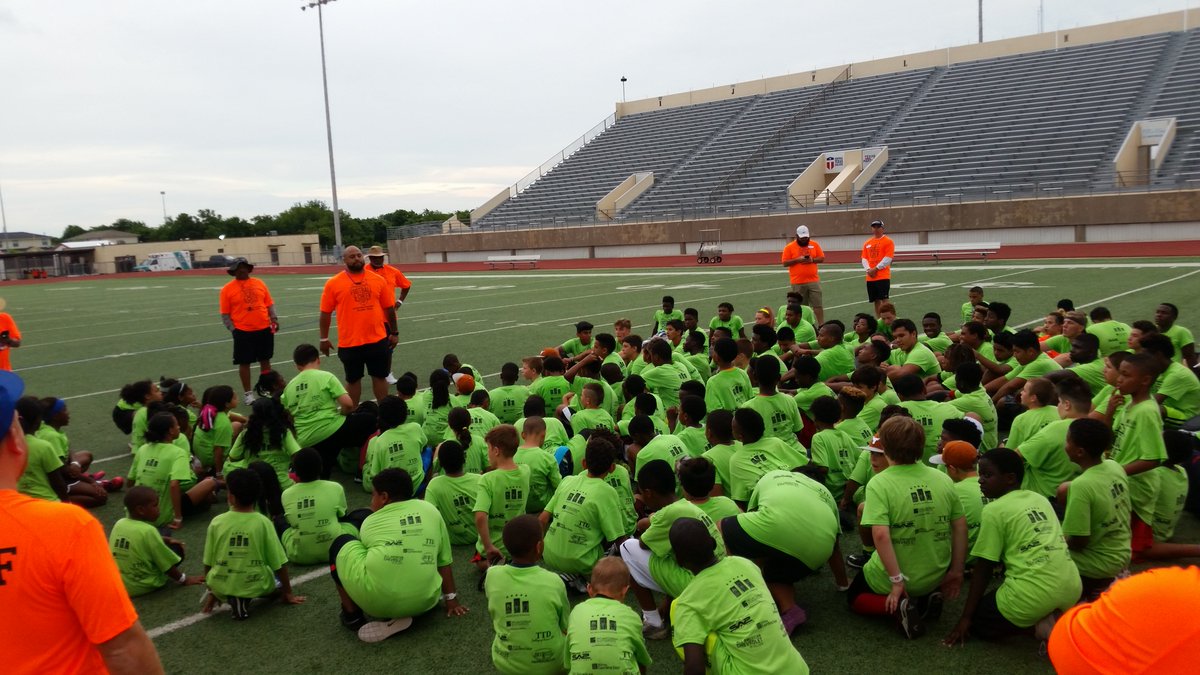 June 25, 2016 Killeen, Texas
On Saturday campers and local celebrity football players filled Leo Buckley Stadium, for the 7th time.  Children had the chance to learn from their local stars of the community.
Earlier in the day Johnny "Lam" Jones, Romance Taylor, and Roy Miller visited McLane Children's Hospital to visit the teen center where Roy Miller was surprised by his jersey being prominently displayed in the teen lounge.  The group learned how the important the lounge  was to the kids and talked about how special the children were that they visited.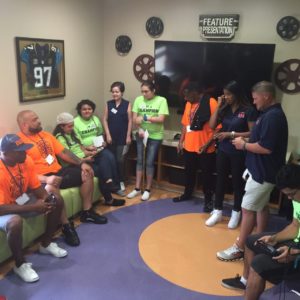 Miller shared some thoughts: "what struck me the most was that some kids were on hospice and made it their life goal to improve the teen center, how selfless, courageous, wise, and inspiring….Our buddy that got in the car accident (from a drunk driver) and checked on everyone else in his family before realizing he had a broken leg.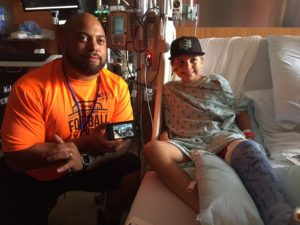 It can be easy to forget, how we sometimes take parts of life for granted, but when you get around the personalities of these teens, you realize they truly taking advantage of the most important qualities a human can posses; being fully present in time. They smile through it all and I will always remember that." The Accumulative Advantage Foundation will be donating some games to McLane Children's Hospital's teen center. If you are interested in donating as well email us at [email protected].
_________________________________________________________
We want to thank our sponsors, volunteers, parents, coaches, players, The Accumulative Advantage Foundation, and our camp committee for a successful weekend. You once again, inspired change. You continue to rekindle the fire that drive people in the community to unite and work hard towards community outreach.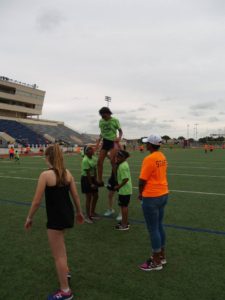 This camp requires a ton of work and time we have to thank Veshell Willis, Coach Ken Gray, Pete Curtis, Minerva & Brian Cotton, Dan Hull, Heather Lemmack, Mooky Durant, and Malcolm Adair who worked their tails off getting your free camp funded organized. For our volunteers, our foundation has fought for years to have this kind of collective support from you, we do not take it lightly. Your support truly touched our hearts. It takes a village to raise a child, as you know we are creating a cycle of successful men and women who will eventually COME BACK and GIVE BACK to their community. Join our efforts as we intend to expand our camps across the world, adding another camp next year in North Texas, bringing our total number of camps to four. Please donate your time or even money by emailing us at [email protected]. Thanks for the memories! The campers had a blast! We look forward to working with you next year to make camp even better!
-Roy Miller
Find out how you can help us throughout the year by emailing us your name and skill set.