Blog: Miller's Mind- Roy Miller gives 5 tips to young athletes after signing the letter of intent (scholarship)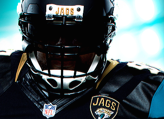 As National Signing Day looms about, Roy gives 5 tips for young athletes after signing a scholarship. In 2005 Roy Miller signed with the University of Texas to be a Longhorn after being ranked as the 34th overall best football player in the country (rivals.com). Three and a half years later he graduated and was drafted as the 81st pick in the NFL draft.
Here are his 5 tips for handling the end of the recruiting process:
I hope my tips help you handle this process well, good luck. Know that others have been through this process that you can learn from. Here's my five simple tips I think will help you go far.
Right now it is time to recognize that the fun of being recruited is over. From now until you earn the right, you are just another guy fighting for a chance to contribute on the team. All over again, you need to earn the respect of your coaches and teammates, by showing you care about the team and yourself. Be open to being patient, to learning from upperclassmen, and be resourceful by reaching out to those who have already gone through this process before, including myself ([email protected]) "as iron sharpens iron so does one man sharpen another".
Thank God, family, and influential people in your life. Celebrate with those most important to you. Do not allow friends to be first on this list. You will learn shortly after high school graduation that friends often take completely different paths in life, but family will always be there for you. Allow mom to be mom because you are getting ready to leave the nest, this is a huge marker in both you and your parents lives. Enjoy your accomplishments with them as well as the last free meals and living space you may ever have again for the rest of your life.
Thank all colleges who offered you a scholarship. The power of the words "thank you" can take you further than you think. Looking back at my recruiting days, I thought that after I signed with Texas, coaches from other schools would disappear so I regretfully, never had took the time to call, thank, and appreciate them. This is one of my biggest regrets as a recruit. I was so afraid of their disappointment that I allowed the gracious offers to go unappreciated. I ended up interviewing for a few of these same coaches at the 2009 NFL combine. Making a college selection is a tough decision but college coaches are grown men and they understand your situation as well. Coaches may feel let down, but this happens every year and they deal with it and find a way to get over things. Say bye in a polite way and you keep the bridge, don't say anything, and you leave the relationship open to interpretation. Do not burn the bridges. Coaching networks are well connected and coaches not only talk to each other and may influence your future, especially if you hope to coach later down the lines.
College is no longer a dream it is a reality. If you haven't already, begin exploring likes and interests to form a path towards a field of study. The chances of going "pro" are very slim. If you are lucky enough to get the opportunity you must know that even us NFL players say the acronym N.F.L. really means "not for long". That being said if you are lucky enough to make it in the league, know that the average NFL career is 3 and a half years. Think back to your life three years ago, that's how quick an NFL career can be over with. You have many more years to live after sports and that college degree is your ticket. Making it to the NFL does not guarantee wealth. The rookie salary when I came in the league was $315,000 after a 39% tax, a 3% agent fee, player dues and all your looking at half of that initial sum of money. $150,000 is a lot of money don't get me wrong, but you cannot live the rest of your life off of this amount. Pick up a few skills that will help you find a career, and live your life. Do not be ignorant by believing you are different than anyone else, have a backup plan. Prepare yourself with a plan for playing time as well. Hopefully you will be the starter you were told you could be, but that is not up to you. You are now competing with young men that have been training a little longer than you and have a little more FBI (football intelligence) as well. A red-shirt year may be necessary for you to get accustomed to college life and balance school with sports. Just because you are "red-shirting" does not mean you are not good enough to play.
Eliminate external pressure by focusing on what is better for your future, during your young career/college experience. All throughout high school you are taught to fit in with the crowd or make certain people proud. Those things are all dependent on things you cannot control I call: external pressure. Focusing on bettering you takes a large amount of pressure away and allows you to take full advantage of everything in your control. You have enough things to worry about as it is. Do not carry others weight on your shoulders. Right now eliminate all others expectations in your mind, it is a freeing experience. You do not need the pressure of making it to the "pros" or buying mom and dad a house. These things are good motivators but what if life does not unfold for you this way, does that make you are a failure? The answer is no. Success is subjective; it is a sign of success itself that you are in college. Your potential may not be becoming the next Tom Brady or Earl Thomas but you will never find out if you do not appreciate your personal progress, by giving life your best shot. Being successful in my eyes goes hand in hand with the desire to get better. Embrace this attitude to get the most out of college and life! To those of you who do not sign soon, keep fighting good things will come to you. I wish you all the best of luck!
-RM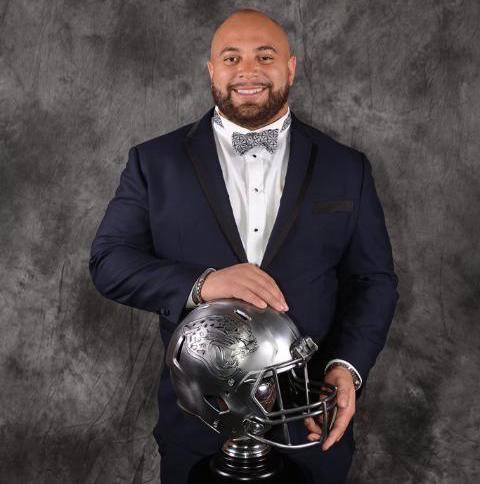 Email Roy Miller at [email protected] with any questions.